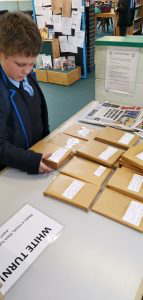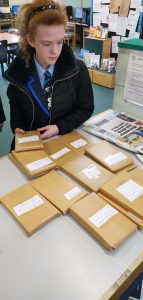 In celebration of World Book Day, the Student Librarians ran a Book Exchange this week where students could donate books that they have previously read and enjoyed in order to receive a token, allowing them to select a different book to take away today!
The donated books were all wrapped up in brown paper with a few hints as to the genre and story line only, to encourage students to select based on the content and not the cover!
We hope that we can continue to run this idea at several points throughout the school year to promote the importance of reading and continue to offer opportunities for students and staff to share their recommendations.
As always, we appreciate any donations to our library. We have so many avid readers, we are continually looking for ways to grow and refresh our stocks!
Mr Young, Library Manager