www.parentingspecialchildren.co.uk
Support for parents
We are a Berkshire charity based in Reading who offer specialist parenting support to families who have children/young peoplw with special needs including ADHD & Autism. We have the following ADHD and Autism workshops taking place in May, June and July.
---
Pre- and Post-Assessment Workshops – Introduction to ADHD
---
Sensory Processing Workshop – Bracknell
---
Pre- and Post-Assessment Workshops – Introduction to Autism
---
If you have any questions please contact:
Ruth Pearse. CEO
Parenting Special Children
www.parentingspecialchildren.co.uk
01189 863532
Charity
KAEP supports local charities and organises days across the school year to raise funds. At six points in the year, Student Parliament will organise and run 'civvies' days, where students are encouraged to attend school in non-uniform, offering a minimum expected donation of £1 on entry. Parliament students promote the day and ensure all students are aware of the reason the school supports each cause, by assisting with assemblies and sharing information across tutor groups.
Our students select the charities we work with based on a variety of factors – they democratically decide, with the use of student voice, who to support and encourage local charities to attend school assemblies and speak to the students directly. This year, parliament are currently meeting to decide which charities they will support.
All proceeds are split 50/50 with the charities and our School Environment Fund, so students can continue to support projects in the future and generate more money.
In addition, many of our students elect to run their own charity events on the school premises. We have supported a Y8 student's desire to raise awareness of South African Athletes. Our student had heard stories of children running and playing outside without shoes and single-handedly organised a trainer-drive. The student created a group of others to support her and visited many tutor groups, created an informative poster and raised over 30 pairs of trainers in just under four months!
Furthermore, we have students in our Bike It Crew who are continually raising money to develop more opportunities for our students to travel by sustainable means. They monitor the use of bikes and scooters and sell safety gear over the winter months. All money raised is then put back into the upkeep of the bike sheds and into activities for keen bike riders; like our Bike-a-thon in November.
Our students in Y7 make a pledge to the local community – promising to give their time back to a local project, whatever it may be.
We continually reflect on the success of our charity work and another new idea this year is to run TLC days. We have a bunch of students who are willing to give up their time after school or on the weekend to inspire and motivate parents and the community to improve the school environment – working on our grounds, improving displays and providing more recycling opportunities.
Charity of all shapes and sizes, local, national and international, is all supported by our very giving and enthusiastic students.
Our Partnerships
Our work with local primary schools continues to grow year by year. This year, we have continued to work particularly closely with Wooden Hill and Great Hollands, providing additional music and drama lessons on a weekly basis to both schools. We have also had some wonderful feedback about our Year 13 musicians who have been working with Great Hollands Year 5s – teaching lessons and preparing performances for our 'Christmas by Candlelight' event. We hope to turn this into an annual celebration of what student leadership can achieve!
Every year, our PA department and Mrs Karakurt put on a showcase of transition work. This year we are including Jennett's Park Y6 students in a huge performance, that will be held in our theatre on June 29th. Again, lots of time and effort goes into ensuring our community feels welcome at our school and as always, all are invited to buy tickets and attend all of our performance evenings – please keep an eye on our parent calendar and our website for up to date information.
Our Senior Teacher Discovery, Richard Lake, continues to visit all of our local primary schools to talk about life at EPCS, often taking students with him to share their honest views too. We have peer mentoring available for those students who sometimes feel uneasy about starting life in secondary school and have lots of students ready to offer their support and guidance to ease the transition. There are also many, many clubs available for new students to join in order to feel more connected.
Here are some of the ways in which we ensure a positive transition for our Year 6 students:
Year 5 transition opportunities. We offer students the chance to visit our school, through a number of different avenues – Bike It Crew, PA, English and Creative Writing, Science and of course our annual school production matinees.
A two day Year 6 transition – a chance to emerge yourself in EPCS life completely (with a free t-shirt!)
A visit from Mr Lake, Senior Teacher Discovery, at all primary schools to meet and greet students.
A rigorous form group process that takes into account a huge amount of information on your child to ensure they have a positive first day and are set up in the right tutor group for their progress.
Our Family Support Adviser Kirstie Clay is always on hand to answer any queries or arrange a visit.
A welcome pack to all students.
A 'Meet the Tutor' evening for parents, to complete the required forms and learn a thing or two about how to track your child's progress, how to monitor their behaviour, support homework and organisation etc.
Open Mornings to take a tour of the building and see some of our wonderful facilities.
Open Evening to peruse the site at your leisure or take a student led tour.
Parent Workshops – how to use our RealSmart platform to engage with your child's learning.
Confidence for learning 2 day programme – targeting students who might feel a little shy or anxious about their move to a bigger school.
Behaviour for learning 2 day programme – targeting students who may need support working in bigger classrooms with more students.
Summer school – narrowing the gap to ensure a head start in September for those who struggle in English and Maths.
Alumni
We have a strong network of KAEP alumni, many of whom are in regular contact with the school and play a lead role in our PTA. Others have returned to speak to current students and share the professional journey they have been on since leaving the school. If you attended King's Academy Easthampstead Park (previously Easthampstead Park) at some point in the past, get in touch, we would love to hear from you.
Join our Facebook group 'EPCSFriends' or get in touch with Lisa.Thornton@epschool.org
Outreach
Community Learning Courses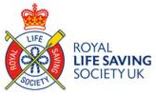 Yateley Lifesaving Club are looking to recruit new members.
We offer a variety of on-going courses that will teach survival skills, water safety, rescue skills, first aid and life support. If you are interested for your child and your child can swim at least 100 metres and is aged 9 years or over, please contact us to register for a free trial at yateleylifesavingclub@hotmail.com.
Visit our website www.yateleylifesavingclub.co.uk
Classes – Rookie Lifeguard & Survive & Save Programme including Bronze Medallion
Venue – Yateley Pool, School Lane, Yateley
Day – Thursday evening – term time only
Class Times – Starting from 7.30 pm
Contact us via email – yateleylifesavingclub@hotmail.com