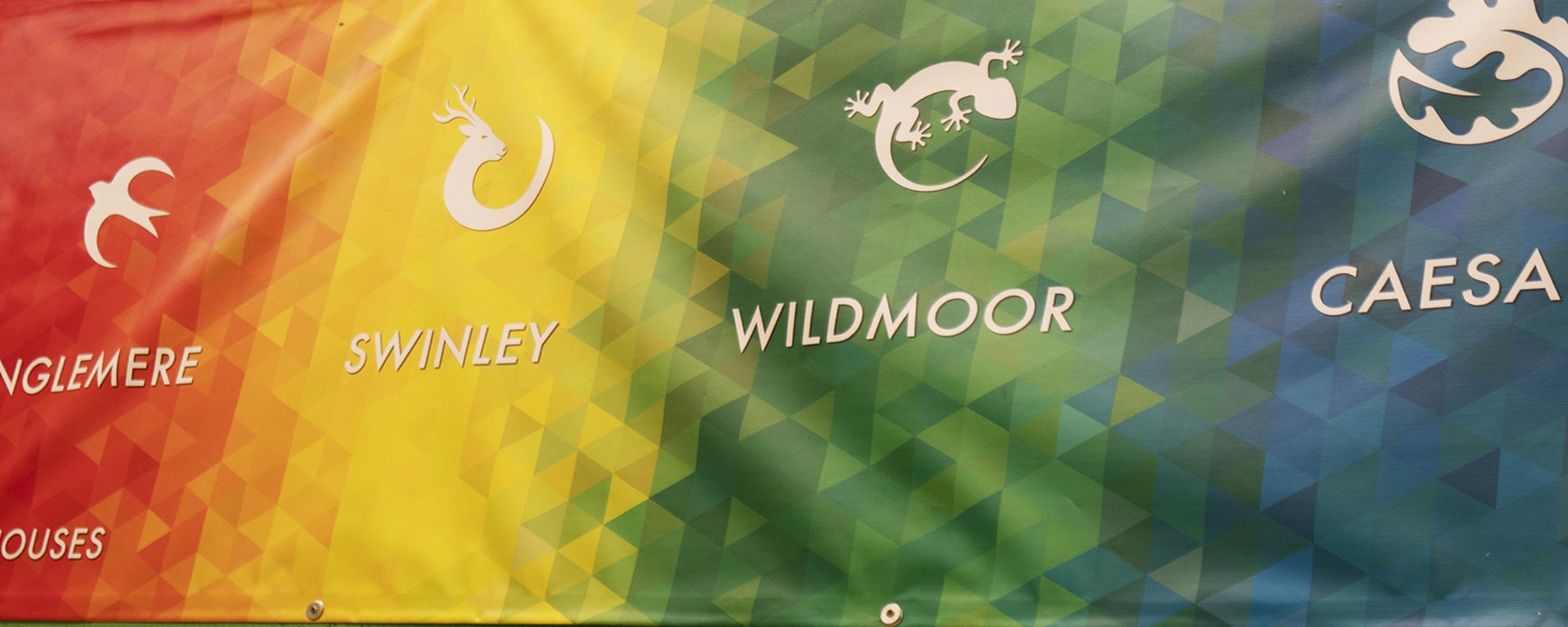 KAEP House System
Here at KAEP we believe that having a house system instils an even greater sense of belonging within students, and allows them to practice key skills in leadership, responsibility, organisation, resilience and teamwork; all skills they require for life in and after school in the workplace. Students are given more opportunities to compete through a wider range of activities, allowing all students to try new experiences and excel in ways they didn't know they could before!
We have six houses: Swinley (yellow), Englemere (red), Ceasar (blue) and Wildmoor (green) plus our two new houses: Dryden (orange) and Pinewood (purple).
Upon entry to the school, students are assigned to a house and remain in their allocated house throughout their time in school. When younger siblings join us, they continue to follow their brother or sister in the same house.
As our House system continues to grow, more and more competitions are being run by departments and through extra-curricular opportunities. Students collect house points for their team which are not only awarded for winning events, but also for students highly commended for their contribution and achievement. House points are linked with our behaviour system. Therefore, every positive point awarded in the classroom contributes to the House trophy but equally, every negative point results in a reduction of points.
Each house is led by a team of Sixth Form Heads of House; whose role is to really champion their house amongst the rest of the school and drum up competition around the school. These sixth formers will run events, clubs and even assemblies for their respective houses, all with the aim of encouraging teamwork and community spirit. House events and fundraisers are also decided upon by the sixth form students promoting a great deal of leadership and organisation, completely owned by the students.
The prestigious House Cup is awarded at the end of every academic year to the house who has accumulated the most points and a celebratory assembly is held to reward all students involved.