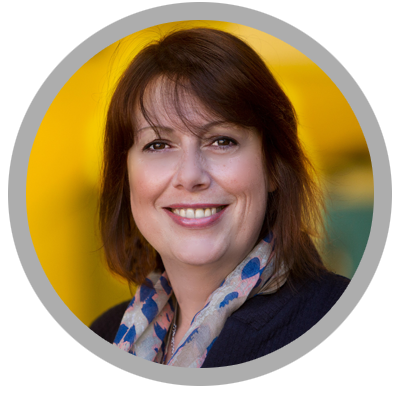 Headteacher's Welcome
Welcome to King's Academy Easthampstead Park (KAEP)
My name is Liz Cook and I am proud to be the Headteacher of our community secondary school. I was appointed headteacher in January 2013 after serving as deputy headteacher for a number of years.
My childhood and formative years were spent in Liverpool and perhaps unusually I have been a student in both Grammar school and Comprehensive school environments. I attended University, thanks to the support and belief placed in me by some of my dedicated teachers, before starting a career in a business environment. I did this successfully for a number of years prior to making a decision to return to study and train to be a teacher. I was motivated to do so as I wanted to use my subject knowledge and experience to inspire students to be passionate about design. I naively thought the holidays sounded great too! I found I loved teaching and working with young people and I still do!
Society's expectation of teachers has changed; I believe many colleagues in my profession work hard in support of their students, giving up substantial personal time to offer additional sessions and organise trips and activities. I believe they deserve much credit and respect for the work they do in support of our communities.
I hold traditional views about the role of the school in society. A school should provide a formal environment that supports learning and achievement at the highest level; with opportunities for students to build character and participate in a wide range of extracurricular activity. I expect my students to be well mannered, polite and respectful of others and their right to learn. I expect my staff to reinforce our schools standards of 'Respect and Pride' and to work in support of every child achieving their potential. I also have high expectations of our parents whose role in supporting the aims of the school is crucial to both our and their child's success. In today's society I do not believe we are doing our children any favours if we don't allow them to take responsibility for their actions or allow them to settle for second best or poor quality outcomes. How our children present each day, in the right uniform and with the right equipment and attitude is a fundamental requirement of our daily routine and one that mirrors any successful business environment.
I have always identified with the view that success is a result of hard work and a positive attitude to challenge. I believe our school can meet the needs of all learners and I am passionate about offering students the opportunities to attain and be successful at the highest level. I continue to work with students, staff, parents and Governors in pursuit of our aim to be judged as an outstanding school focussed on serving the needs of our local children.
New students are made very welcome at KAEP. If you wish to see our thriving community please contact the school to book a tour. If you feel you have the passion and mindset to work in support of students at KAEP please see our section on working at KAEP for our latest opportunities. If you are a local business and you can offer support to invest in your local community then please get in touch, you will be in good company.
Liz Cook
Headteacher