KAEP Character
We expect everyone in school, students, staff and parents, to model our four KAEP Character values:
Showing respect and taking pride

Showing ambition by accepting challenge

Becoming leaders by being readers

Being kind and staying safe
The video below features two sixth form students from our Head Team, explaining what the KAEP Character means to them, and why they consider it important.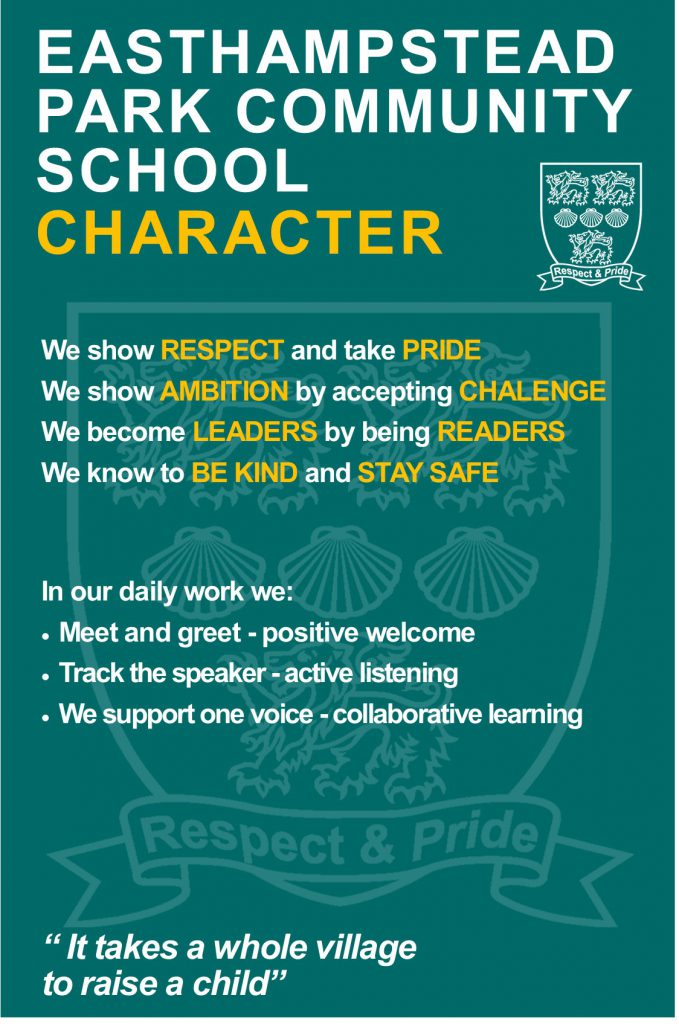 KAEP Character Awards
The KAEP Character Awards are a means of supporting students with developing the soft skills they will need to succeed in life.
Not every skill which students work on within school can be measured with a test. The ability to show commitment to a project; to acquire social confidence; to persevere through and overcome setbacks, are all important lifelong skills which students won't be examined on, but are vital for adult life.
Character awards will be made on a termly basis, and will be awarded at bronze, silver and gold level. The KAEP Character booklet explains how students can amass evidence towards achieving the four character awards at the different levels.
If you have any further questions about the KAEP Character Awards, please contact your child's Head of Year.