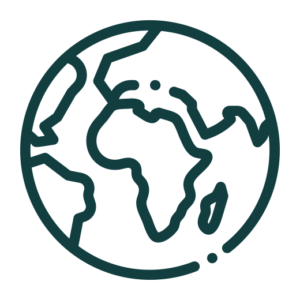 Humanities (Geography, History, Religious Studies)
Head of Department – Mr S Blay
Our aim is to:
Develop Character
Prepare for the Challenge
KS3 Humanities
Year 7 Combined Humanities
Bracknell Local Study – discover how the people of Bracknell lived during the Iron Age
This Sceptred Isle – 
The Sun Never Sets: British Empire and the Transatlantic Slave Trade – How far and wide did the Empire stretch? What impact did Gandhi have on the Empire? What is the legacy of the Empire?
Passport to the World – Collect your passport and travel through South Africa and China.
Sands of Time: The Majestic Middle East – Explore the wonders of a region like no other. The birthplace of three major world religions, home to conflict and a unique landscape
Year 8 Religious Studies
Hinduism – Concepts of God, Dharma, Karma and Moksha
Christianity – Concepts of Authority, Sin, Fear and Atonement
Judaism – Concepts of Law, Guidance, Tradition, Passover
Islam – Concepts of Submission, Prophethood and Jihad
Man and his Universe – Darwin, Creation and other Big Questions
Year 8 History
Medieval Matters – From the Feudal System to the Black Death.
Superstitious Stuarts – Charles I, Cromwell, Great Fire of London and the Plague
The Vindication of Women: Wollstonecraft to Pankhurst – Class, Marriage, Suffrage
World War 1 – Causes, Conditions in the trenches, Censorship and Propaganda, The Somme
World in Revolt: The French Revolution – What is a Revolution? King Louis, The Terror, Robespierre
Fascism and Genocide – The road to the Holocaust
Year 8 Geography
Restless Earth – Earthquakes, Volcanoes, Tsunamis
Climate Change Earth – Climate Change, Natural and Human Impacts
Crowded Earth – Population, Urbanisation, Slums, Dharavi
Earth's Ecosystems – Biomes, Small Ecosystems, Food webs
Blue Earth – Oceans, Waves, Plastic Pollution
Frozen Earth  – Be a geo-explorer on the Arctic
Year 9 Geography
Tectonic Hazards – develop your knowledge of major hazards by looking at case studies of earthquakes in Nepal and New Zealand
Weather Hazards – From Typhoon Haiyan to Storm Desmond, discover the causes of consequences of major weather events
Climate Change – Causes, Prevention, Mitigation
Ecosystems – Learn about major biomes in details
Rainforests – Investigate the wonders of the Tropical Rainforests of Brazil and Borneo
Year 9 History
Ancient Advances – 
Medieval Medicine – 
Vive le Renaissance – 
Industrial Interpretations
The Inter-War Years – 
Post-war Britain – 
Year 9 Religious Studies
Buddhism – Concepts of Renunciation, Guidance, Dukkha, Discipline, Meditation
Afghanistan – Uncover the truth behind this beguiling yet tragic nation through the movie Kite Runner
Man and his Universe – Darwin, Creation and other Big Questions
KS4 Humanities
GCSE Geography
Students follow the AQA Geography GCSE specification.
Year 9
Natural Hazards, Tectonic Hazards, Weather Hazards, Climate Change
Ecosystems, Tropical Rainforests
Urban issues and challenges – The Development Gap
Coasts
Barton-on-Sea Fieldwork
Year 10
Energy Management
Lexicon Fieldwork
Hot Deserts
Urban Sustainability
Urban Change in the UK
Year 11
Rivers
Urban World (Rio)
Nigeria economy
UK economy
Paper 3 Issue Evaluation (Geographical Applications)
GCSE History
Students follow the Edexcel exam board.
Year 9
Medicine in Britain, c1250–present and the British sector of the Western Front 1914–18: injuries, treatment and the trenches
Year 10
The American West, c1835-c1895
The Reigns of King Richard and King John, 1189-1216
Year 11
Weimar and Nazi Germany, 1918-39
2022-2023 Humanities Programme of Study
Extra Curricular Opportunities
Trips to: Battlefields in Belgium and France, Sorrento, Germany (Munich and Berlin), Poland (Auschwitz), Imperial War Museum & Florence Nightingale Museum in London, River Museum in Henley, Kew Gardens, Barton-on-sea, Lexicon shopping centre, Snowdonia, plus more
Mock Trial competition
Geography quiz
Ancient History club
"Youth Speaks" group
Numerous different revision sessions run throughout the year